We are committed to ensuring our clients get the best results through our integrated project team approach.
We take the time to meet face to face, really listen, and get a clear understanding of our client's unique needs. We assemble the right team at the very beginning. Our longstanding relationships with our integrated team of loyal consultants and subcontractors allows us to work more efficiently together.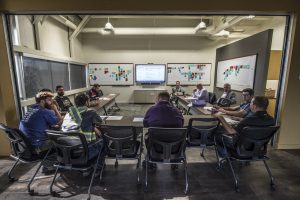 Everyone begins on the same page. The team is briefed on the project specifications and workflow is coordinated to save time where possible. Our integrated approach allows us to solve any potential problems together so we can execute projects that are within or under budget, without surprises or delays for our clients.