Kemway Builders is a genuine Alberta success story. For three decades, we have been using a unique customer-oriented, design-build business model to build the capital region's most distinctive and specialized industrial and commercial buildings.
Kemway was established in 1990  and has seen steady growth over the years, regardless of the economic cycles. Much of the current team were enthusiastic young people, new to the construction industry, and an investment in these individuals has created success stories that Kemway is very proud of. We have grown from a three-man operation, into a thriving business family that employs over 20 of the most dedicated office and tradespeople in the industry.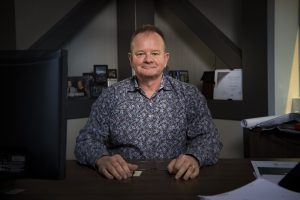 At Kemway, our values guide all that we do and we have a reputation for 'Building with Integrity'. For 30 years, Kemway Builders has been providing superior institutional, commercial, and industrial construction services to businesses and organizations in Western Canada. Click here to check out our feature article in May 2020 Business in Edmonton. Our experienced and highly reputable team is committed to excellence, providing innovative and professional service to our clients.